These days, many of the most popular companies across the globe are entirely web-based, meaning all of their products and services are offered over the internet. Like real estate in the real world, websites are now thought of as investment opportunities with the potential for their monetary worth to grow substantially over time.
The marketplace for website transactions is constantly growing, with both buyers and sellers looking to get in on the action. No matter what side of the trade you are involved with, you will want to be sure that the website up for sale is a valuable property with strong technology behind it.
In this article, we'll discuss several software categories that matter most when buying or selling websites. Upgrading to new tools will show a commitment to growth and stability.
1. Cloud Hosting and Storage
Image courtesy of Hello2Hosting.com
Today's website investor is only interested in properties that are hosted in the cloud. They don't want to have to worry about setting up and maintaining their own servers or managing a data center. With the cloud, those responsibilities are outsourced to a hosting provider and paid for at monthly rates, making it an attractive – and secure – model for many business owners.
To show your website in its best light, it needs to be optimized for speed and performance. If not, the value of the website can sink due to the fact that visitors are unlikely to spend much time or money when pages don't load reliably.
Different cloud hosts specialize in different types of websites. If your property is primarily a blogging enterprise, then it makes sense to use a platform like Kinsta, which was specifically designed to manage the WordPress content management system and provides support for migrating WordPress content across hosting solutions.
The bottom line is that, depending on your present hosting arrangement, an upgrade in this area may significantly drive the value of your website up.
2. SEO Optimization Software
Image Courtesy of TemplateTrip.com
Website buyers want assurance that the property they are investing in has a good reputation and looks strong in Google's eyes. This is what makes search engine optimization (SEO) so critical before and during website sales. Though not cheap, options like a subscription to Ahrefs or SEMRush should be mandatory.
Poor or inattentive SEO will leave the website floundering on the second or third (or worse) page of search rankings, meaning fewer visitors will find it and – all together now – driving down the value. A new website owner may feel forced to spend more on advertising to try to attract users and that expense is coming out of the sale price. Strong SEO metrics does the exact opposite, acting almost like free marketing and making the site a more valuable asset.
In the early days of the internet, improving SEO was as simple as researching good keywords in the content for search engines to index. With the considerably stiffer competition these days, more expertise is required and upgrading to a pricey keyword tool can help reduce the time and increase the effectiveness of the process.
3. Marketing Tools
During negotiations of a website sale, often the most critical factor is the marketing performance and related metrics. Buyers want to see strong return on investment (ROI) and conversion rates, which track how often the content results in a desired action by a customer or visitor – we're talking about blog post visits, clicks, purchases, or email list signups.
Third party tools like Sumo can help to strengthen marketing efforts and make websites more appealing in transactions. It's important to show traffic and revenue growth, as investors want to have confidence that any website they purchase is on an upward trend rather than flat-lining or dropping.
Website investors want to see modern, proactive strategies in place when it comes to marketing. Active email campaigns (which need their own tools to be done properly – MailChimp and Mailerlite are leading solutions), actively growing your blog, a strong social media presence, and content that includes video can make a property more valuable as it points to growth rather than decline.
4. Cybersecurity Software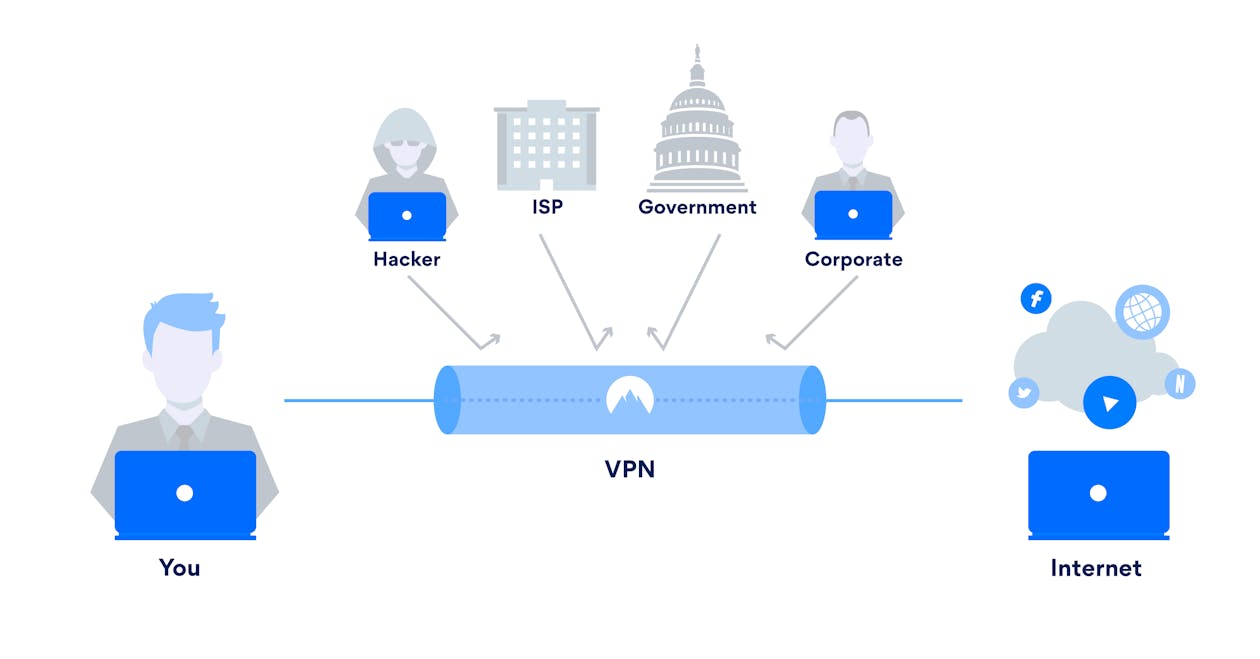 Image Courtesy of LehighValleyChamber.org
Cybersecurity is no longer an esoteric topic reserved for high level computer science classes at the local university. The incredible growth rate of hacking attempts and successes has created an environment that forces any website owner to make security a priority or suffer the consequences. The bad news is that there isn't much demand for a site that's infected with viruses, malware, or has recently suffered a data breach.
The good news is that you don't have to be a cybersecurity expert to put into place strategies that incorporate effective security software that make it harder for hackers to compromise the website. The three critical areas to pay attention to are firewalls, a virtual private network (VPN), and an anti-virus/anti-malware security suite. And don't forget to install new updates as soon as they become available. The following is a quick review in case you're not familiar with these security software tools.
Firewall: A firewall sets up a sort of perimeter defense that separates trusted from unknown traffic and filters out the latter. Actually, it does a lot more than that but here's a quick rundown on why you want one.
Virtual Private Network: If the website collects or stores any sort of private data (and most do), recent GDPR regulations related to privacy make choosing a VPN any time you connect to the front or backend almost mandatory. The bottom line is that the encryption and IP address cloaking are an excellent defense against the rash of continuing data breaches.
Security Suite: There are a handful of effective choices in this part of the online security industry, any of which provide solid anti-virus and anti-malware protection. To choose not to use one is virtual suicide, particularly if you're using trading software or working with sensitive financial data. With the average small business site being probed by hackers 44 times per day, an infection is almost certain if you don't take this precaution.
5. Customer Service Software 
Acquiring new customers is a great way to grow an online business, but unless you keep those users happy, you will not build a valuable property. The goal should always be to retain current customers and find ways to boost their activity on your website. Poor customer service will hurt a company's reputation. Nobody wants to buy into a bad service experience.
When it comes to online stores and service providers, customers expect fast, accurate answers to any questions or issues they encounter. A tool like Intercom helps to funnel all customer communication into a single stream so that you can manage it from a central location. Intercom offers real-time chat solutions that can be easily integrated with your existing platform.
6. Activity Tracking Tools
When a website if first put up for sale, potential buyers want to see fundamental data about past performance. If key metrics like unique visitors per month are not available, then it is very unlikely that a deal will be done. So before trying to sell any online properties, make sure to have an activity tracking solution in place. The further back it goes, the better.
Third-party tools like Crazy Egg take care of most of the grunt work. You simply add a few lines of code to your website and let it track all of your visitor activity, making it one of the easiest software upgrades on this list. Crazy Egg also leverages machine learning algorithms to automatically make suggestions on how to improve your website performance and retain more users.
The Bottom Line: Essential Software Upgrades
Websites can be great investment opportunities. It's like a store that's open for business 24/7/365. But in order to take full advantage of this business strategy, you have to understand what drives the price of a website up or down. As we've just discussed, some factors include marketing performance, SEO metrics, and customer service reputation.
Like a house flipper, you want to seek out opportunities to boost a website's value in a hurry. Upgrading the software behind a website can prove to potential buyers that there are significant growth opportunities. You don't need to find the next Amazon or Netflix in order to make a nice profit on a website sale; you simply need to identify a property with high potential and strong marketing fundamentals.
[author] [author_image timthumb='on']https://www.google.com/s2/u/0/photos/public/AIbEiAIAAABDCLmpreHrxs34ZSILdmNhcmRfcGhvdG8qKGZjNzJjMjE2YTY0NzNhNjhjMWRkODc2NTUxZGJlYTYxZTVhMDQ1OWQwAeoBL7ynxMJVcxgrwG9jxOmHRckp?sz=80[/author_image] [author_info]Dan Fries is a freelance writer and full stack Rust developer. He looks for convergence in technology trends, with specific interests in cybersecurity, micro mobility, and smart cities. Dan enjoys snowboarding and is based in Hong Kong with his pet beagle, Teddy. His website is danfries.net.[/author_info] [/author]